Center of Intellectual Development of Youth (CIDY) "Debate-Club" has been registered on June 10, 1997.
Objective of "Debate-Club" is to develop youth initiatives concerning education, science, economics, social sphere, culture and ecology. We fulfill youth's needs in their professional level increase, help them develop their intellectual abilities. We teach them basics of critical thinking, art of rhetoric and effective communication, culture of speech and logic; we influence the formation of youth's legal awareness; we teach them to understand and to protect their right.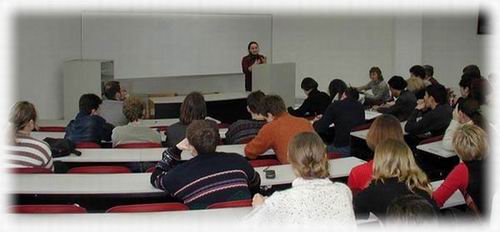 "Debate-Club" holds trainings on a regular basis for both students of high schools and universities and teachers. We develop and spread educational programs and methodics. By "Debate-Club's" initiative and support numerous clubs are created in Odesa, Reni, Kherson, Tsurupinsk, Skadovsk, Mykolaiv, Pervomaysk, Berdyansk, Tatarbunary, Bilgorod-Dnistrovsky. These clubs involve authorities of schools and universities, NGOs and young leaders, teachers, students and kids. We discuss various topics and educate through role-playing games and other elements of gaming methodics. Our general approach is "Youth for Youth", meaning that trainers are also university students. All the members of this team have experience of conducting trainings and interactive lessons with different groups of people (school students, teachers, kids, orphans). "
Debate-Club" is collaborating with International Debate Education Organization (IDEA), Debate centers and clubs all over Ukraine and in other countries, NGOs and resource centers.
Since 1998, "Debate-Club" is a member of pan-Ukrainian Network of Kids and Youth Organizations "New Wave".
Our activity has been funded by International Renaissance Foundation, Women Consortium, Counterpart Alliance for Partnership, Family and Youth department of Odesa Regional Administration, "Compass" Club, IDEA, London Debating Society, Clifford Chance law firm. Informational support of our action was done by Regional Tax Administration, Civic Connections department of Internal Affairs, Odesa Education Authority, "Azimuth" recruiting agency, city television. Our actions were funded by Chernomor™, JSC "Polyarna Zirka", Francuzkiy Bulvar™.